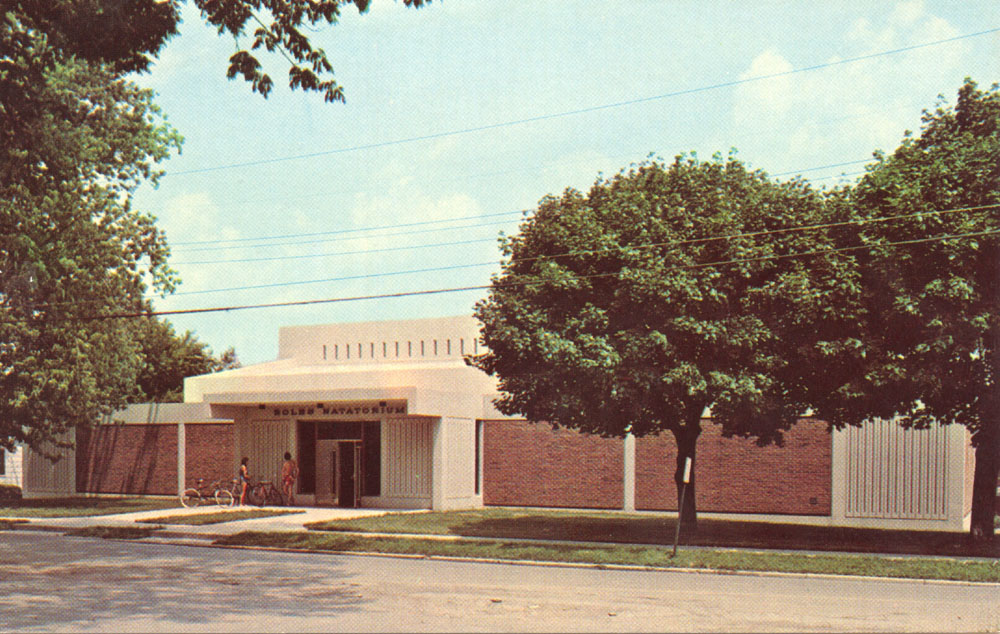 Boles Natatorium
Date Built: 1968
Named For: Mr. and Mrs. Ewing T. Boles. Ewing T. Boles '16, a native of Williamstown, Ky., was president, CEO, and chair of the board of The Ohio Co., one of the nation's first capital investment firms. He also served as chair of the Centre College Board of Trustees from 1964 to 1969.
Architect: Brock, Johnson and Romanowitz
Cost: $432,000
Current Use: complete facilities for recreational, instructional, and competitive swimming and diving
Opened in February 1968, Boles Natatorium was the first swimming pool on the Centre College campus. Funded largely from a gift by Mr. and Mrs. Ewing T. Boles, Class of 1916, Boles Natatorium was dedicated April 27, 1968, with Bud Wilkinson as the speaker. With the completion of the pool, Centre was able to have its first intercollegiate swimming and diving team in the fall of 1968.