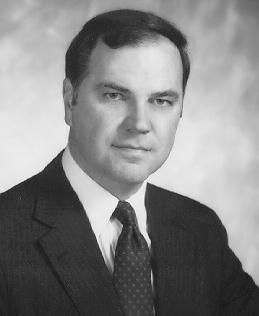 Richard L. Morrill
Centre College President (1982-1988)
Richard L. Morrill was born on June 4, 1939, in Hingham, Massachusetts. He received his bachelor's degree from Brown University in 1961, graduating magna cum laude, a Bachelor of Divinity from Yale University, and a Ph.D. in religion from Duke University. While at Duke, Morrill was honored as a James B. Duke Fellow, the highest award given a graduate student by that university. Morrill taught at Wells College and Chatham College in Pittsburgh. While at Chatham, he also served as executive assistant to the President. In 1977 Morrill moved to Pennsylvania State University, serving as associate professor of religion and executive assistant to the provost. In 1979, he was elected president of Salem College and Salem Academy in Winston-Salem, North Carolina. He served there until 1982, when he accepted the offer of the presidency of Centre College. Morrill was inaugurated on April 23, 1983.
When Morrill took office, he inherited a successful capital campaign begun under his predecessor, Thomas A. Spragens. Within 10 months the original goal of $33 million was passed, and the campaign expanded. The Campaign for Centre would eventually raise close to $40 million. Morrill undertook a major reform of the General Education program, and initiated a strategic plan that set goals for growth and advancement for the next decade. Both of these received praise from higher education leaders for their thoughtfulness, methods, and ambition. During Morrill's presidency, Centre began to receive increasing national recognition as one of the "best buys" among leading smaller colleges; set national records for the percentage of alumni contributing to its annual find-raising campaigns; achieved its highest ever enrollment, even while implementing a policy of increasingly selective admissions; improved faculty salaries; constructed the F. W. Olin Science Hall with a grant from the prestigious Olin Foundation and the Bingham residence hall; and undertook major renovation projects of the Grace Doherty Library and Young Science Hall. Morrill had set an ambitious goal of making Centre a national leader in colleges of under 1,000 enrollment. His success can be measured by the fact that this goal was largely achieved.
In April 1988, Morrill announced that he would be leaving Centre to accept the presidency of the University of Richmond.
For additional information see